251a Morphett St
Adelaide, SA 5000
08 8231 7386
join online
special offers
25% off memberships
Ask us today about the massive 25% off membership offer today
valid through: winter
save up $99
Trade your current membership card or key to save when you join Anytime Fitness.
valid through: march 2016
club at a glance
24-hour access
24-hour security
convenient parking
anywhere club access
private restrooms
private showers
personal training
classes
cardio tvs
hdtvs

cardio equipment
treadmills
elliptical
exercise cycles

strength equipment
free weights
racks
plate loaded

staff
molly mersh
trainer
I am excited to be a part of the team at Anytime Adelaide CBD! After completing my Master Trainer certification last year I have really enjoyed both group and one on one personal training with great feedback and results from clients!
taite silverlock
trainer
Hi my name is Taite Silverlock, I'm a Personal Trainer at Anytime Fitness Adelaide CBD. My aim is to assist you with your short and long term goals.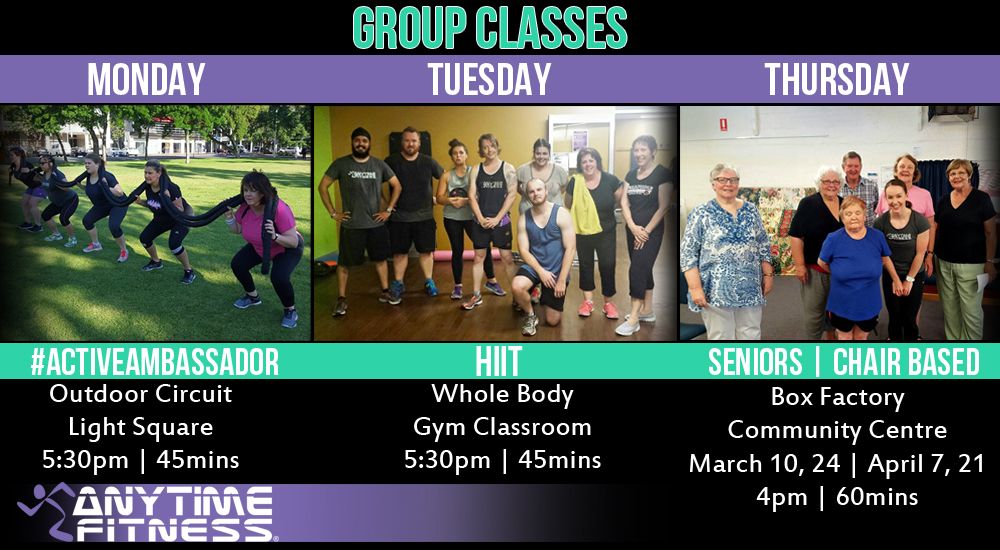 Anytime Fitness is Australia's number one health and fitness club!
Convenience is the key to our success. We're open 24 hours a day, 7 days a week and with thousands of clubs all over the world you can work out close to home and work.
Drop in to our club today and speak to one of our friendly staff members for more information.
Our staffed hours are:
Monday – Friday: 10am – 6pm

Saturday: 10am – 12pm

Sunday: Not Staffed
Convenience and Accessibility
At Anytime Fitness of Adelaide City, our members matter most. Using your very own security access key you can work out any time of the day or night. That's 24 hours a day, 7 days a week… anytime!
Affordable Memberships
Achieving your health and fitness goals is easy at Adelaide City. For a low monthly fee, you will gain access to world class facilities and state-of-the-art equipment, no matter where you are.
All You Need, All You Want
At Anytime Fitness of Adelaide City, you will find amazing amenities with the best fitness equipment available. We provide our members with a friendly and supportive atmosphere. To help you get started, each new member receives a free personal fitness orientation.
One Membership, Thousands of Clubs
At Anytime Fitness of Adelaide City, we're proud to offer the benefit of Anywhere Club Access. This means you can visit thousands of clubs worldwide for the price of a standard monthly membership. With Anywhere Club Access, you can exercise anywhere, anytime.